Spring 2021 Wrap Up and Giving Report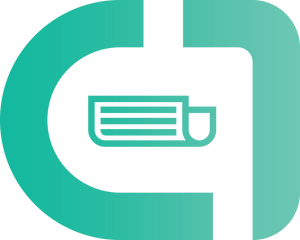 Thanks to everyone who played, watched, and cheered us along this Spring 2021 Season. This season was our largest ever, and featured the largest donation set we've ever made. Here's where the money went:
Starcraft 2:
1st Place - Byte / dance giving 2000 to CARE
2nd Place - Shopify, Not Spotify giving 1000 to Against Malaria Foundation
3rd Place - FB Zuckerzerg giving 400 to Doctors Without Borders

Overwatch:
1st Place - xX Office 365 No Scope Xx giving 4000 to GameChanger
2nd Place - Mace to the Facebook giving 2000 to The Trevor Project
3rd Place - Amazon Fire Force giving 400 to National Alliance on Mental Illness (NAMI)

League of Legends:
1st Place - Raytheon Apollo giving 5500 to Geeks Rule
2nd Place - Senator, we run vlads giving 2800 to Doctors Without Borders
3rd Place - Rainforest Gap giving 1000 to GiveDirect

Counterstrike
1st Place - ms_office giving 2400 to Child's Play
2nd Place - DinkedIn giving 1200 to UNICEF
3rd Place - Amazon Wallbang Services giving 400 to Doctors Without Borders

Call of Duty
1st Place - Microsoft Red giving 1400 to St. Jude's
2nd Place - IBM Esports giving 700 to the Michael J. Fox Foundation
3rd Place - Mad Hatters giving 200 to The Call of Duty Endowment

Valorant
1st Place - FB Off Your Feed giving 3000 to The Equal Justice Initiative
2nd Place - Generous Motors giving 1500 to the Society for Women Engineers
3rd Place - Feeling Lucky giving 500 to the Cancer Research Institute

Dota 2
1st Place - Alexa Run it Back giving 1200 to Doctors Without Borders
2nd Place - Senator We Run Mid giving 600 to the Prevent Cancer Foundation
3rd Place - Twitter Critters giving 200 to GiveDirectly

Rocket League
1st Place - Clippit giving 3000 to DirectRelief
2nd Place - Ninjacats giving 1500 to Child's Play
3rd Place - Professional Tractors giving 500 to Doctors Without Borders

Chess
1st Place - MicrosoftA giving 3600 to Gavi the Vaccine Alliance
2nd Place - Amazon Aardvarks giving 1800 to Direct Relief
3rd Place - Knights on the Rim giving 600 to Doctors Without Borders
All finals videos have been uploaded to our YouTube! Please support the CEA by subscribing. Next season with the CEA features the most titles yet, including: 


Valorant
Rocket League
Overwatch
League of Legends
Starcraft 2
CS:GO
Chess
Super Smash Bros. Ultimate

From everyone on the CEA Staff, thanks for joining for our biggest season yet! It's been a blast for us, and we hope you feel the same. See you all this Spring!
Leave a comment